Confectionery and Dairy products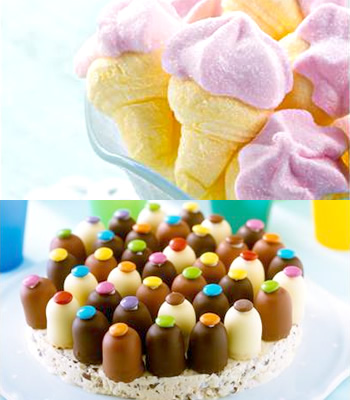 We can safely say that Japan has become the leading country in the sweets market in the world for the richness of its variety, beauty of form and delicateness of taste. French pastry terms such as "pâtissier" and "chocolatier" have taken root widely in Japan, and now such artisanal works with strong passion have finally established another Japan culture.
What contribute and support the excellence for sweets should be always basic ingredients for sure. MC FOODS seeks natural and unique food materials from around the world, and provides only those ingredients which have met our strict quality standards to our all valued customers.
One of our advantages is that our exclusive technical advisor answers questions about products and gives ideas for recipes at customers' requests. We are willing to assist you by "friendly approach" and to pursue the joy of innovation.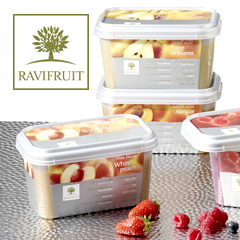 Ravifruit
The Rhône-Alpes region in France is famous for the fertility land for high-quality fruits. Ravifruit has been engaged in developing a variety of processed fruit products based on the policy of providing natural taste of fruits over 30 years by being proud of long experienced now-how.
For always offering the essential values, each fruit needs to be selected and harvested at a degree of ripeness that conforms to the standard which is highly appreciated by Ravifruit fans all over the world.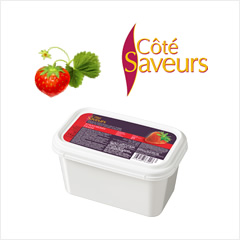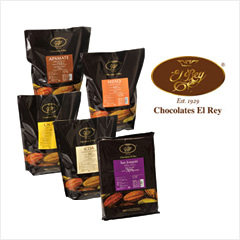 El Rey-brand chocolate
Founded in 1929 in Caracas, Chocolates El Rey is specialized in manufacturing chocolates with 100% Venezuelan fine flavor cacao. As a pioneer of single origin chocolate, they have sought to improve, not only the chocolate, but the cacao trade in Venezuela by paying the farmers above the market price for their beans. They work with small and large cacao farmers, with a focus always on using the fine flavor Venezuelan beans that make them proud and their chocolate delicious.
El Rey-brand chocolate products(Japanese)
Our raisin product line
Sun-Maid raisins (California-grown)
Sultana raisins (produced in Turkey)
About Sun-Maid
Since the foundation in 1912, Sun-Maid has been offering California-grown high-quality raisins to consumers and customers all over the world.
---